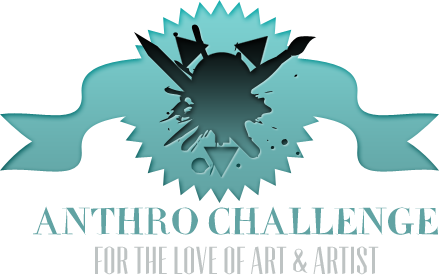 Hello Anthro Community! Thank you to everyone who participated in our last challenge! Each entry is so unique and inspiring! We are honored to have your art amongst us! So thank you!
So we are moving on to the 91st installment of Anthro Challenge! We look forward to seeing your entries and admire each and every piece we receive! Let the season inspire you and the theme spark your creativity!
Contest Details
Contest Theme:
Time's A Ticking
Deadline:
January 1st - January 30th 2013 @ 11:59pm PST
check your local time
( Note: The timer doesn't have "59" so it says 55. Just be aware it is 59 )
Submit Here:
here
Details:
Your challenge for this month is to create a piece that has something to do with
time ticking
. Use your imagination; a clock? a race? an exam? Let's see what you can come up with!
Prizes:
1st place: 3 month premium membership
2nd place: 1 month premium membership
3rd place:
sticker pack I
Rules

Your submission must comply with
DeviantART's submission policy

Your work must be your own

Must be anthro related!

Your submission must be created for this contest and not a previous (already) submitted deviation

You may use stock but all resources must be referenced in your description

Your submission must be submitted to the correct contest gallery to count here ( Contests -> 2013 -> Anthro Challenge -> January -  Time's a Ticking)

Any medium is welcome! Lliterature is not accepted.

Enter as many times as you'd like! But only one entry will win!

Be as creative as you can!
Ends January 31st @ 11:59pm
Contests -> 2013 -> Anthro Challenge -> January - Time's a Ticking